Please do below steps to check it.
(1)     Make sure this box shows connected state in thunderbolt software.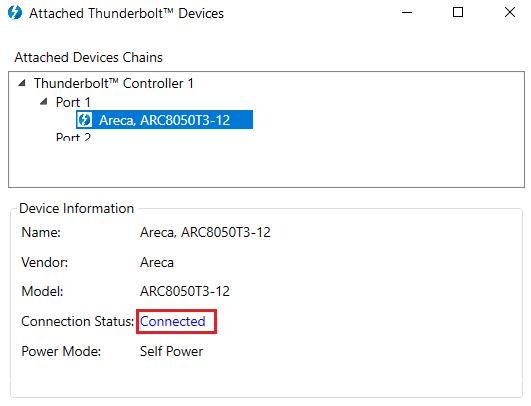 (2)     Check the Device Manager in Windows 10 to make sure this raid storage is listed with device driver loaded state. If this raid storage is not existed, please execute a hardware rescan to see any difference.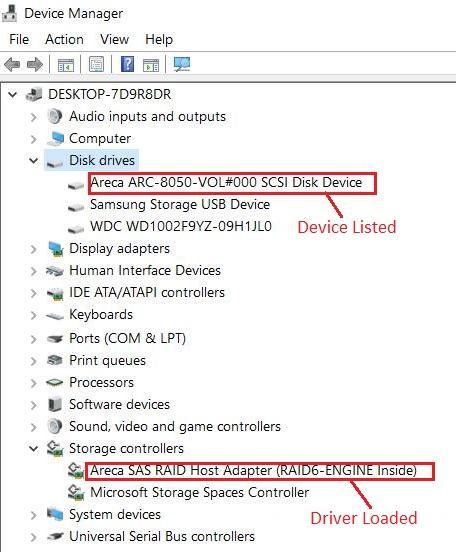 (3)     It is similar to a common new disk connected. You have to partition the new disk or the volume in Windows disk manager to be able to assign a drive letter for them.

 

 

 

Tags: ARC-8050T3-12, Windows 10